I plan to be watching the Super Bowl with my family tomorrow. However, I will also be checking out some of my fellow teacher's stores that are having a 20% off sale on their products.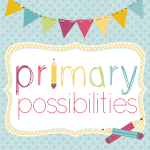 Stephany at Primary Possibilities is hosting a link up of teachers that all plan to offer sales to you tomorrow during the Big Game. Click on her button to be taken to the group. Thanks, Stephanie!
I will be one of the teachers hosting a 20% off sale. My sale runs February 2nd through February 4th. Click on the picture to be taken to my store.
As a thank you to all who purchase from my store during this sale, I will help you get ready for Mother's AND Father's Day with a free copy of BOTH my Mother's Day and Father's Day journals. These are great to complete for morning work. My students complete a page a day until they are finished. I then bind them and save them as a gift for the parents in my class.
Just leave a comment below with your email and the product you purchased from my store and I will send both PDFs your way for free!
You can click on both pictures below to see if you would like to use them!